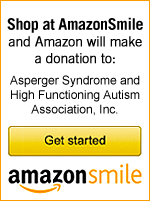 Advocacy Resources
Where can I get a list of private special education schools?
There is a list of approved private special schools available from the New York State Education Department.
Write to:
State Education Department, Office of Vocational and Educational Services for Individuals with Disabilities, Albany, NY 12234 and request a copy of New York State's List of Approved Private Schools, Special Act School Districts, State-Operated Schools and State Supported Schools for Students with Disabilities (Ages 5-21).
---
Nassau/Suffolk Law Services
(516)
292-8100 English
and Spanish

Social Security, Child Support, Mental Health
1 Helen Keller Way, 5th Floor
Hempstead, NY 1150


---
Long Island Advocacy Center
Knowledgeable
staff at two locations to assist families.
New Hyde Park Office (516) 248-2222
Hauppauge Office (631) 234-0467
---
Parent to Parent
Providing emotional support and information to families
of individuals with special needs in New York State
Website: www.parenttoparentnys.org
Contact the Long Island Office at:
Parent to Parent of NYS
45 Mall Drive
Commack, NY 11725
Phone:
1-800-559-1729
631-493-1716
631-493-2403
Fax: 631-493-2397
E-mail:
Regional Coordinator and Educational Advocate:
Colleen Kunkel – [email protected]
Local Coordinator, Nassau County:
Rosemary Randazzo – [email protected]
Local Coordinator, Suffolk County:
Barbara Squillacioti – [email protected]
---
•

Transition Resources
•

Adult Corner
•

Internet Resources
•

Educators
•

AHA Library
•

Advocacy
•

Courses & Seminars
•

Abbreviations
•

Useful Ideas & Videos
•

Blogs
AHA does not endorse or recommend any product or treatment. This site is intended for informational purposes only. Please consult with experienced professionals to determine the most effective treatment for your own child as each child and situation are unique.