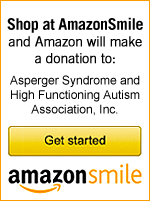 Educators & Postsecondary Resources
for Students
Autism
and PDD Support Network

Indiana Resource Center
Postsecondary
Resources for Students:
College
Survival Tips, Help and Advice
Affordable Colleges Online: College Affordability for Students with Disabilities
Information on Scholarships and Schools
Sometimes
the toughest part of planning something is just figuring
out where to start. Get on track to finding an education
and career track that matches your skills and preferences. 
Learn about all your options – and how you can achieve
them.
EDPubs
– Free U.S. Department of Education Documents
Students
with Disabilities Preparing For Postsecondary Education:
Know Your Rights and Responsibilities
Going
to College: A Resource for Teens with Disabilities
This
Web site contains information about living college life
with a disability.  It's designed for high school
students and provides video clips, activities and additional
resources that can help you get a head start in planning
for college.
TEACCH:
an evidence-based service, training, and research program
for individuals of all ages and skill levels with autism
spectrum disorders.
Preparing
for College: Tips for Students with HFA/AS
The
Youthhood website is a dynamic, curriculum-based tool
that can help young adults plan for life after high
school.
Youth
with intellectual disabilities have not had many chances
to go to college.  This is changing as individuals
across the country begin to create opportunities for
these youth to reap the benefits of postsecondary education. 
This website will provide information and links to anyone
interested in finding out more about the possibilities.

•

Transition Resources
•

Adult Corner
•

Internet Resources
•

Educators
•

AHA Library
•

Advocacy
•

Courses & Seminars
•

Abbreviations
•

Useful Ideas & Videos
•

Blogs
AHA does not endorse or recommend any product or treatment. This site is intended for informational purposes only. Please consult with experienced professionals to determine the most effective treatment for your own child as each child and situation are unique.