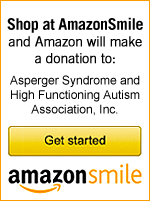 Adult Corner
Some of these articles
are in pdf format and require
Adobe Reader to view. Get:
Adobe
Reader
Resources
for Individuals with Disabilities in the Workforce

by
Kevin Nickerson

Disability Program Navigator/ Tompkins Workforce New
York
If you are an individual
with a disability, it is likely that you face additional
barriers in the return-to-work process. The attached article
explains many of the incentive programs.,
Social
Security –
Untangling the Web
by Kevin Nickerson

Benefits Practitioner / BPAO Specialist
Are you receiving SSI
or Social Security Disability? Do you understand the
rules that apply to these benefits when you work?
Do the letters you receive from the Social Security
Administration confuse you?
If you answered yes to any of these questions, you
may want to read the attached article.
•

Transition Resources
•

Adult Corner
•

Internet Resources
•

Educators
•

AHA Library
•

Advocacy
•

Courses & Seminars
•

Abbreviations
•

Useful Ideas & Videos
•

Blogs
AHA does not endorse or recommend any product or treatment. This site is intended for informational purposes only. Please consult with experienced professionals to determine the most effective treatment for your own child as each child and situation are unique.