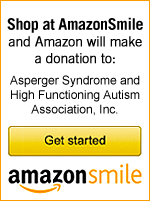 After-School Programs
Bike New York
Website: http://bikenewyork.org/
Bike New York's Bicycle Education Program encourages smart cycling by offering free hands-on courses to cyclists and educators throughout the New York metropolitan region.
---
Creative Therapy and Learning Center
Website: www.creativetherapykids.com
    [email protected]
Location: East End of Long Island
Drama, play and social skills programs directed by an
experienced staff headed by a drama therapist.
Phone: (631) 348-2142
Ages:
2 to 16
---
HorseAbility Therapeutic Horseback Riding Program and Camp HorseAbility Day Camp
Contact: Katie Kilcommons-McGowan
Website: www.HorseAbility.org
E-Mail: [email protected]
Location: 238 Round Swamp Road, Melville, NY 11747 (at The Thomas School of Horsemanship)
Phone: (631) 367 1646
HorseAbility is a full year therapeutic riding program for children, young adults and adults with special needs. We offer lessons with our certified instructors 6 days a week. Hippotherapy is also available with our licensed physical and occupational therapists.
Camp HorseAbility is a one week summer day camp for children, young adults and adults with special needs. Activities include horseback riding, swimming, sports, gymnastics, arts & crafts and more.
Let Horses Bring Out The Best In You!!!
---
Jewish Special Needs Education
A Jewish family education program, on Sunday mornings one time monthly, is being offered for children ages 4-8 who have special needs. The Special Needs/Training Wheels Program, developed jointly by Nassau Region of Hadassah and F.E.G.S. Long Island Division, provides families the opportunity to learn about Jewish holidays, Shabbat and Jewish customs together.
For further information please call Felecia Rozansky, Nassau Region of Hadassah Special Training Wheels Chair at 516 781-5128, [email protected] (Felecia is a member of AHA and a special needs parent.)
If you are unable to attend these sessions but are interested in future sessions, or would like information about forming groups further out on the island or anywhere in the country, please contact Felicia at 516 781-5128 or [email protected].
---
Power Pals
A stress-free environment for children to develop the necessary skills to participate with confidence in recess and extracurricular activities. Each session, led by Chris Speziali, a licensed trainer with a degree in special education, will encourage children to interact with peers while learning basic physical skills: throwing, catching, kicking, climbing and running. Learn the rules of organized sports while exercising and interacting with peers with Chris who has experience with children with Autism Spectrum Disorders.
Sessions will focus on the development of hand-eye coordination, endurance and improved muscle tone through a variety of physical activities.
Contact:
Chris Speziali
Phone: 516 674-6727, Cell: 516 359-7734, Email: [email protected]
Power Pals website:
Location:
4 Cedar Swamp Rd. Glen Cove, NY
Registration:
Advanced registration required to best place children appropriately into groups based on age and skill level.
Group sessions: $35
(Private sessions at $50 are available, as scheduling permits.)
---
Recreation For Challenged Children
Program:
Project S.T.R.I.D.E.
Sports and Therapeutic Recreation
Instruction/Developmental Education
Types of Activities:
Winter Skiing Program, Summer Sailing Program
Eligibility:
Age 5-21
Cost:
Free 2 1/2 hour lesson ($20 for lift ticket)
Location:
Skiing at Jiminy Peak in Hancock Mass.
(near Pittsfield, Mass., 25 miles east of Albany)
For further information and an application and brochure:
contact: Michele Charache @ (518) 877-0549
web site: http://pages.prodigy.net/redmax1/
e-mail: [email protected]
---
Special Needs Boy Scout Units
Nassau and Suffolk Counties
currently have many units already together serving populations
with Autism, CP, MS, learning disabilities, deaf, hearing
impaired and multiply disabled.
Contact:
If you would like information on joining a special needs
unit or even starting your own please call:  
       Lauren at (631)
924-7000 (Special Needs Boy Scouts) or   
     Susan Isaacson at (516) 227-7138
(Special Program Division)        
---
 Swim
& Sail – Family Fun Swim & Sail Program
Sailing for
summer located in Shirley, NY
Information
(including directions) can be found at: http://autismswimandsail.blogspot.com/
Generousely
supported by the Sayville Yacht Club and Rotary Club
of Moriches
---
Wongaretta Programs – Winter and Summer Travel
Administered by Camp Northwood staff
Wongaratta Inc. provides a learning environment and support system that allows children to have successful social experiences in mainstream environments,in a non-competitive setting where they are provided with a great deal of support and guidance. Critical to this process is the ability for the child to practice social skills on a continuing basis in a non-academic, peer-oriented social environment while enjoying travel experiences. Winter day and weekend trips and summer experiences are available.
Contact: http://nwood.com/wonga/index.html
Wongaratta Inc., 132 State Route 365, Remsen, NY 13438
---
Yoga in Sayville
2009 schedule below ­in the future, join AHA e-list for up to date information
Run by:
Marie LeMaire
Program Director
116 Greene Avenue
Sayville, NY 11782
Phone:631.563.3733 (# for directions ONLY)
Please wear comfortable shoes, mats will be provided, bring a towel. Classes are $10 per person (no one will be turned away due to inability to pay), participation can be with or without parent. Fee can be paid weekly.
Monday 4:30pm, ages 2-7

            6:30pm ages 8-13
Tuesday 6:30pm ages 2-7
Thursday 4:30pm ages 14 and up
Friday 4:30pm, ages 8-13

        
6:30pm ages 14 and up
little lotus yoga
A yoga experience – classes for 4 years
old and up through teens and adults in Pt. Washington.
Contact
Dena
Phone:
516.521.3539
Email:
Dena or
Website:
Lotus Yoga
•

After School
•

Social Skills
•

Summer
AHA does not endorse or recommend any product or treatment. This site is intended for informational purposes only. Please consult with experienced professionals to determine the most effective treatment for your own child as each child and situation are unique.