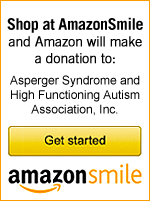 Summer Programs – Camp Information
If
you're looking for a summer camp experience for your
child we hope that the following information is useful.
A good idea is to check out camps the summer before,
if possible paying a visit to the camps while they're
in session.
HOW
TO FIND A CAMP
American
Camping Association for a list of camps
serving special needs – 1-(800)-777-CAMP or (212)
674-4841. The New York Times Magazine Section and
other major newspapers have a section listing camps
in the back.
Camp Fair
Resources for Children with Special Needs Special Camp Fair
New Location!
New York's Hotel Pennsylvania
401 Seventh Avenue, 18th Floor
(between 32nd and 33rd Streets)
New York, NY 10001
Saturday, January 25, 2014
11:00am – 3:00pm
Meet Camp Directors from over 70 camps

Searchable Camp Guide & Video at http://resourcesnyc.org/content/camp-match
Referral
Services:
School
& Camp Placements Service
Contact: Madeline Seldon
The
Camp Connection
Contact: Lori & Norm Barrie
The
Camp Experts
Contact: Marla Leader e-mail: [email protected]
Try
the following sites:
The
following are sleepaway or travel camps for children
with special needs.
Camp
Northwood, Remsen, NY
Contact: Gordon & Donna Felt, Directors

315-831-3621

e-mail: [email protected]
www.nwood.com
www.facebook.com/campnorthwood

Camp Northwood provides a fun-filled, instructional summer sleep away camp experience to socially immature, learning challenged and high functioning autistic spectrum campers in need of greater supervision and social support than is available in a more traditional camp setting. Co-ed campers (ages 8-18) enjoy over 30 structured, non- competitive activities promoting independence, self-esteem and mastery. A 2:1 camper to counselor ratio ensures individualized instruction and reinforcement of age-appropriate social skills. Campers have a wealth of opportunities to succeed and shine.
The Northwood Center, a division of Camp Northwood, Inc. offers summer programming for young adults, (ages 16-21) as they learn and practice independent living, practical and social skills in a simulated apartment setting.
Camp Summit, Honesdale,
PA
www.summitcamp.com
Phone: (800) 323-9908, (973) 732-3230
Eugene Bell, Senior Director
Email: [email protected]
Summit Camp is a summer sleepaway camp for boys and girls, ages 8-19 with issues including Attention Deficit Disorder (ADD and/or ADHD), Aspergers syndrome, awkward social skills, verbal or non-verbal learning disabilities (NVLD), and/or mild social or emotional concerns. Summit Camp is based on a traditional camp program, in a setting in which recreational, social, and educational activities have, as a primary goal, the establishment or reinforcement of feelings of success, confidence, enthusiasm, and self-worth. It offers full season or partial season. 
Summit
Travel Program – Trips for older teens (15-19) with similar issues. Each summer there are trips planned to various locations.
Camp
Pa-Qua-Tuck-Center Moriches (all ages up
to 21)
Gary Nagle, Director
Call: (516) 878-1070
8/9 day sessions. Sleep over for ages 5-14 or 15-20
in early July. Scholarships available.
Camp
Ramapo, Rhinebeck, NY
Serves children with:
Autism and Similar Pervasive Developmental Delays
Learning Disabilities
Emotional and Behavioral Problems
Attention Deficit Disorder
This summer camp is ideal for youth who benefit from
increased structure and supervision. The program is
focused on the development of positive social and
self-help skills, forming productive relationships,
and having fun in a safe and well cared for environment.
There is a 1:1 camper to counselor ratio within 3
summer programs, each designed for a different age
group: Early Adventures (4 to 6 years old), Summer
Adventure (6 to 13 years old), and a Teen Leadership
Program (14 years old and above). We enroll campers
on a rolling basis and currently have openings. Fees
are set on a sliding scale.
Information
and applications are available at www.ramapoforchildren.org
or by calling 845-876-8403. Mike Kunin, Camp Director
Camp
Kehilla
Camp
Kehilla provides an educational, socially and emotionally
safe environment for children wiht special needs not
able to meet the socialization demands of regular
day camps, but are too high-functioning for traditional
special education camps. Summer Day and Sleep-away
Camp for Children and Teens with:
Attention

Deficit Disorders

Autism

Spectrum Disorders including Asperger's Syndrome

Speech

and Language Delays

Emotionally

Handicapping Conditions and other Special Neds
516.484.1545
Camp
Maple Leaf
One week day camp experiences in July for ages 9-13
and ages 14-17. Visit beautiful Vermont and attend
a fun day camp that focuses on social skills and leisure
skills development for children and adolescents diagnosed
with Nonverbal Learning Disabilities, Asperger's Syndrome,
High Functioning Autism or PDD-NOS. Camp Maple Leaf
offers opportunities for campers to expand their social
skills while having fun, learning new leisure activities,
and taking social risks. Trained peer counselors and
highly qualified staff dedicated to a kind and professional
learning environment.
http://www.mapleleafclinic.com/camp.htm

—
The Devereux Glenholme School Summer Program
Washington, CT, www.theglenholmeschool.org, 860-868-7377

The Glenholme Summer Program provides a rich menu of fun and engaging activities designed to strengthen social skills and boost academic proficiency for ages 10-18.  Residential and Day Programs run in July  and August.
Daycamps
Listings
of some daycamps where our members have found sensitivity
and success for their youngsters with ASD are available
at AHA support meetings, by emailing [email protected]
or by speaking to AHA office staff at 888.918.9198
---
Choosing
a Camp or Summer Program for your
Special Needs Child
(Questions to ask when interviewing a
director)
What are the primary

goals of the Camp program?

How many campers

and counselors are assigned per cabin?

What percentage of

campers and staff return?

How many international

counselors are on staff?

What are some typical

backgrounds and ages of the staff? Minimum requirements?

Does the camp do

criminal background checks on staff members?

What is a typical

day's schedule, how structured is it, and how

adult directed?

How would the camp

approach the specific needs of my child?

What types of medical

services are available on the campgrounds? What

type of emergency medical facilities is in the

area of camp?

How is medication

distributed, and by whom?

How competitive is

the sports program? (ex. Is there a Color War?)

What are some typical

meals? Are there snacks? Can parents send snacks?

Has the camp dealt

with learning challenged children on a regular

basis? What modifications are made?

Is it possible to

speak with the parents of children attending camp

my child's age?

Is academic assistance

available for my child? How many campers participate

in the academics program and what activities would

my child miss?

To whom does my child

see if s/he has a problem with a counselor?

Was any child sent

home the previous summer and why?

How does the camp

deal with campers that misbehave?

What type of parent/camper

communication is encouraged/allowed/care packages?

Are there end of

the summer evaluations?

What other camps

might serve the same population?

Are there any hidden

costs? (ex. Laundry, transportation, insurance,

activity fees, uniforms, etc?)
Reprinted
by permission of Camp Northwood
•

After School
•

Social Skills
•

Summer
AHA does not endorse or recommend any product or treatment. This site is intended for informational purposes only. Please consult with experienced professionals to determine the most effective treatment for your own child as each child and situation are unique.