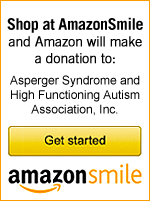 Social Skills Programs
Nassau County:
Adelphi
University: Hy Weinberg Center for Communication Disorders
– Social Language Groups,
ages (10-17 years) Developing appropriate communication
skills with peers. 90 minute sessions, Saturdays.
516.877.4850.
Fay
J Lindner Center for Autism – Brookville. Groups,
individual therapy; children, teens and adults. Girls
groups, too. 516.686.4440
Jonathan
Cooper, CSW – W. Hempstead & Pt. Washington.
(ages 5 through young adults and girls groups) 516-220-6348
Staci
Davis, CSW –
East
Meadow – 516.292.1271
(all
ages including groups for adolescent boys and a Grandparent
group).
Ezra
Center for Special Services – South Shore Y
JCC – Oceanside. Contact Mark Bernstein 516.766.4341
ext.129
David
Makowski, Ph.D. – Mineola (age 7-19) – 631.553.5711
[voice]
Bonnie
Jan – Roslyn – 516.626.2182
Mid
Island Y JCC – Plainview. KISS Program, Kids
in Special Services
Joanna
Diamond 516.822.3535 ext.332
Psychological
Services Center, CW Post, Brookville – Mention
your child's age and diagnosis 516.299.3211
Maribeth
Rocchio MEd. CSW  Social Skills Groups
with TRAINED PEER MENTORS. Individual and group counseling
for all social needs and age groups including college
age. Support groups for parents and siblings. 631.470.5549; 516.741.5141
Steps to Socialization – Based on Michelle Garcia Winner
Ages – Children–Adults
Contact – Lisa Rothman Freeman, MS, CCC-SLP and Evelyn Kashinsky
Website:  s2sny.com
Location ­ Port Washington
Phone – 516.767.0266

Suffolk County:
ASPIRE Center for Learning and Development
ASPIRE Center offers social coping groups for children and teens, 7-18 years of age and into adulthood. Groups include social coping, college readiness, independent living skills groups, special women's socials, and community outings.
Location:   Melville, NY

Website:   aspirecenterforlearning.com

Phone Number:   631-923-0923
Email: [email protected]
Cody
Center Social Skills Groups
Counseling4today
– Dix Hills  Lorrie Cohen, MS, LMHC
631.667.6677 
or visit www.counseling4today.com
for group schedules (all ages including groups for older
siblings) 
Institute
for Behavioral Health – Commack (ages 5-17)
631.543.4357
Maribeth
Rocchio MEd. CSW  Social Skills Groups
with TRAINED PEER MENTORS. Individual and group counseling
for all social needs. Support groups for parents and
siblings. 631.470.5549; 516.741.5141
Social
Connection Center – Melville (ages 3-12)
– Catherine Maiman, M.S., Stacie Colon, M.S.
631.696.2499, [email protected]
East
End:
East
Hampton – Two groups facilitated by Christine
Anselmo and Rebecca DiSunno. Contact Christine Anselmo
– 516.729.5564 (voice mail) or [email protected]
Family
Service League in Hampton Bays – (ages 11-13)
Contact
Caroline Rubsamen 631.723.2316
North Fork Assessment and Diagnostics in Education – Social Skills Training for children and adolescents with Pervasive Developmental Disorders. Contact: John Suozzi, Ph.D. 631.790.4938
Queens:
Manhattan:
Seaver
Center and NY Autism Center at Mt. Sinai School of
Medicine –
212.241.3692
JCC Manhattan Adaptations, The Young Adult Life Skills Network, is a program for adults in their 20s and 30s with developmental and/or learning disabilities and a high level of independence. The Social Skills training provides participants with an opportunity to learn basic social cues and skills to decrease anxiety in various situations Adaptations also offers opportunities for social and recreational activities, trips and overnight experiences, vocational support, dating and more. Through partnerships and programs, Adaptations provides multiple pathways to fostering independence, finding your passion and experiencing the richness of community. Both daytime and evening activities are available.
Contact: Dorsey Massey at [email protected].
Website at: http://adaptationsonline.org/
• After

School
• Social

Skills
•

Summer
AHA does not endorse or recommend any product or treatment. This site is intended for informational purposes only. Please consult with experienced professionals to determine the most effective treatment for your own child as each child and situation are unique.