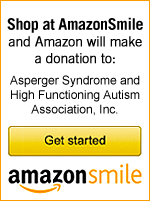 Advisory & Board Members
AHA's Advisory Board members were drawn from past AHA speakers and professionals in the autism community. We consider ourselves fortunate that, since our beginnings in 1988, our group has had such outstanding speakers and made so many lasting friendships. Occasionally advisory members will submit articles for our newsletter and, as they do now, answer questions from us. We are delighted to be able to draw on the expertise and experience of such knowledgeable and terrific people.
Advisory Board Members
May-Lynn Andresen, R.N.
Tony Attwood, Ph.D.



Diane Adreon, Ed.D.
Co-Director Miami Center for Autism
Michael J. Carley, M.F.A.
Susan Deedy, Esq.
Michelle Dunn, Ph.D.
V. Mark Durand, Ph. D.
Valerie Gaus, Ph.D.
http://drvaleriegaus.com
Lynda Geller, Ph.D.
Spectrum Services
Asperger Center for Education and Training
Peter F. Gerhardt, Ed.D.
Temple Grandin, Ph.D.




C. Faith Kappenberg, Ph.D.,LCSW
Ami Klin, Ph.D., Director Marcus Autism Center
Brenda Smith Myles, Ph.D.
Jerry Newport, B.A.
Shana Nichols, Ph.D.

Director, ASPIRE Center for Learning and Development
Martin Schwartzman, C.F.E., C.I.E., C.P.C.U.
John C. Pomeroy, M.D., Chair Director, Cody Center for Autism and Developmental
Disorders at Stony Brook University
Stephen Shore, Ed.D.
Associate Professor at Adelphi University in the Ammon School of Education
Administration
AHA Board of Directors
Pat Schissel, LMSW – Executive
Director and President of the Board
Pat
Schissel, LMSW is the Executive Director and President
of the Asperger Syndrome and High Functioning Autism
Association, Inc. (AHA), a support and education advocacy
group for parents and professionals, with members across
the state, country and world. She facilitates support
groups, manages the AHA website and the AHA eNews, a
worldwide listserv, and is the coordinator of AHA's
two yearly conferences. For six years she was an adjunct
associate professor at Adelphi's Ammon School of Education
and Long Island University's CW Post Campus in their
CASE program where she taught undergraduates and graduates
about Asperger Syndrome and related conditions. She
also served as a Board of Education Trustee for close
to twenty years. Ms. Schissel is a graduate of Adelphi
University's School of Social Work and is on their Autism
Task Force. She is on the editorial boards of the Autism
Spectrum News and the Autism Spectrum Quarterly and
writes a monthly column on autism-related issues for
the Long Island website 516/631ADS. She is on the founding
board for Westbrook Preparatory School, the first therapeutic
residential school in New York State for adolescents
with Asperger Syndrome and related conditions which
opened in February 2011 in Westbury, NY. Ms. Schissel
is the parent of two; one an adult on the autism spectrum
who was diagnosed with Asperger's Syndrome in his 20's
and the other an attorney who works in public interest
law.
Michael A. Buffa, Esq. – Vice-President
of Board of Directors
Michael A. Buffa, Esq. is an attorney practicing in
all aspects of personal injury work, including trials
and appeals, for the past 26 years. Mike lives on Long
Island with his wife and teen-aged daughter who has autism.
Michael A. Buffa co-facilitates the AHA Nassau Evening
Support Group. For many years Michael has been teaching
at the Hofstra Law School NITA (National Institute of
Trial Advocacy) program for law students and practicing
attorneys. He is a council member of the Long Island Family
Support Advisory Council. He is active in the marriage
preparation program at St. Martin of Tours parish in Bethpage,
and the Mid Island Y JCC KISS (Kids in Special Services)
Center in Plainview.
Bernice Polinsky – Deputy Director,
Corresponding Secretary
Bernice Polinsky has been on AHA's board since the early 90's. She has been involved
with family support, information and advocacy. Through
outreach and involvement with agencies and families she
has helped in promoting awareness of the particular needs
of adult individuals with High Functioning Autism and
Asperger Syndrome. Bernice Polinsky is editor of AHA's
newsletter, On The Spectrum, and facilitates
support groups for parents on Long Island and Manhattan.
Bernice serves on many AHA committees including the Spring
conference. She is also on YAI Network's Autism Center
Advisory Board. Bernice Polinsky has a BA in Early Childhood
Education from Queens College and taught elementary school.
She has three children and three grandchildren. When her
son was 19 he was diagnosed with high-functioning autism.
He is now an adult. Bernice was Newsday's Every Day
Hero in 2003.
Lynn R. Levine – Treasurer
John Almont – Director
Bill Braun – Director
Joan Resnick Ehrlich – Director
Joan Resnick Ehrlich is the mother of two sons, one of whom has Aspergers Syndrome. Joan sought help from AHA after her son was diagnosed and became involved with AHA while learning how to advocate for her son. Joan is an IT professional with twenty year's experience. Prior to her IT career Joan was a business researcher and partner at a NYC-based corporate and financial public relations firm. Joan has a Bachelor of Arts degree from Northwestern University.
Bea Gravino, Director
Bea Gravino works as an ELA consultant and is a former high school English teacher.  She has been a member of AHA since her daughter Amy's diagnosis with autism/Asperger's Syndrome at the age of nine.  In addition to serving as a board member, she is a member of a women's writing group called Herstory Writers Workshop which helps give women a voice.  Bea also is a member of the Suwassett Garden Club in Port Jefferson.
William Heslin – Director
Carole Kalvar – Director
Jodi Kaplan, MBA, MS – Director
Jodi Kaplan is a mother of three children, one of whom has been diagnosed with High Functioning Autism. Jodi has been involved with AHA for 17 years. The resources and knowledge Jodi has gained while seeking help from AHA have been invaluable to her family and herself. She went back to school 15 years ago to become a Teacher of the Deaf and Special Education after learning her son's diagnosis. Since graduating from Adelphi University, Jodi has been working at the Lexington School for the Deaf as a teacher in the Preschool and in the Ready to Learn, Infant – Toddler Program. Jodi has had experience working with children and families with children who are Deaf/Hard of Hearing, with Autism Spectrum Disorders, and a variety of other communication disorders. She is a strong advocate for her own children, her own students and concerned parents of children with special needs.
Joe Kraker – Director
Edward J. Nitkewicz Esq. – Director
Edward J. Nitkewicz is a Senior attorney at Sanders,
Sanders, Block, Woycik, Viener & Grossman, ("the Sanders
Law Firm") one of the most successful and innovative
personal injury law firms in New York. He was formerly
the managing partner of Nitkewicz & McMahon, a small
litigation practice located in Commack, New York. Ed
concentrates on the representation of personal injury
plaintiffs in matters arising from general negligence,
medical malpractice and product defect. He has also
represented clients in complex commercial litigation,
estate litigation, and general civil litigation and
has extensive pre-trial, trial and appellate advocacy
experience.
Since 1999, when his son Edward was diagnosed with autism,
Ed has become a leading education law attorney representing
families in CPSE and CSE meetings, impartial hearings
and special education litigation as a Parent Advocate
and/or attorney. (Download entire bio (PDF).)
Kenia Nunez – Director
Kenia Nunez is the mother of 3 children, one of whom
has Asperger's syndrome.  Aside from working a
full-time job in a financial services firm, she enjoys
volunteering her time to help others, especially when
it comes to Hispanic families dealing with special needs
children.  Kenia has been an invited guest speaker
at Queens College (CUNY), and her biggest passion is
the hope that every school will adopt a buddy program,
so no child is left without a friend.
Patricia Fitzgerald, M.S., CCC-SLP, TSHH – Education Liaison
John Pomeroy, M.D. – Professional
Liaison
Past President – Pat Long
AHA Administration
Joan Hourihane
Joan Hourihane is an administrator for the AHA Association. She has been a member of AHA for the past eleven years where she has served as volunteer, hotline/support group facilitator, head librarian for AHA's lending library, newsletter editor, and former AHA board member. Joan has gained extensive knowledge in the areas of special education law, autism spectrum disorders, attention deficit disorder, learning disabilities and other developmental disorders through her affiliation and leadership at AHA, CHADD (Children and Adults with Attention Deficit Disorder), IDA (International Dyslexia Association) and SEPTA (Special Education Parent Teacher Association). Joan has a degree in Computer Science from St. John's University, and worked as a Telecommunications Engineer for New York Telephone/NYNEX for eleven years. Joan and her husband have been married for 27 years and are the proud parents of two sons with special needs.
Jeannie Wright
Jeannie Wright is an administrator for AHA, focusing on the day-to-day business and financial management of our organization. She has served as a PTA SEPTA representative, as well as a volunteer parent member for her district's CPSE and CSE for six years. Jeannie has a degree in interior design, and worked as a freelance artist, designer, and writer for 15 years prior to joining AHA. Jeannie and her husband are parents of two adult children; a daughter who was diagnosed with Asperger Syndrome at age eight, and a son who is currently working on his BA in Computer Art.
Jennifer Feldman – Event Coordinator
Jennifer Feldman is the event coordinator for AHA. She recently graduated from the University of Michigan with a degree in Psychology. She has worked with special needs children at a day camp and volunteered with Best Buddies, an organization that facilitates friendships between college students and developmentally disabled adults in the Ann Arbor community. Jennifer was also the Events Director for the University of Michigan's Greek Philanthropy week that raised over $50,000 for various charities, three of which dealt with the special needs community. She plans on going to graduate school to become a Psychologist with a focus on children and families affected by Autism Spectrum Disorders.
•

Brochure
•

Application
•

History
•

Awards
AHA does not endorse or recommend any product or treatment. This site is intended for informational purposes only. Please consult with experienced professionals to determine the most effective treatment for your own child as each child and situation are unique.