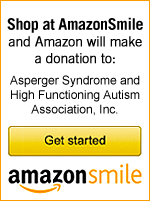 Teen Asperger Syndrome

High Functioning Autism Support

+ And Families of Teens in Transition at same time, same location
Teen Group:
(the Global and Regional Asperger Syndrome Partnership),
in partnership with AHA, offers a Teen Asperger Syndrome/High-Functioning
Autism Monthly Support Group. Ages 13 to 19.
Family of Teens in Transition Group:
Families of Teens in Transition is facilitated by Stacy Rebello, parent and advocate. This group helps families at a very important time in their teens' lives and meets at the same date, time and building as the teen group. Please call AHA at 888.918.9198 or e-mail [email protected] for further information.
Children will not be admitted to meetings; we regret any inconvenience, but the presence of young children is distracting to participants.
Meeting
Dates for 2015 on Saturdays from 12:00pm to 2:00pm
2015
| | |
| --- | --- |
|  January |  10, 2015 |
|  February |  7 |
|  March |  14 |
|  April |  11 |
|  May |  9 |
|  June |  13 (at AHA Picnic) |
|  July |  18 |
|  August |  (no meeting) |
|  September |  12 |
|  October |  17 |
|  November |  14 |
|  December |  12 |
Location:
YAI Brentwood – 555 Washington
Ave., Brentwood, NY
For
further information:
Call AHA's office at 888.918.9198.
Teens/Families: Go to www.grasp.org to sign up for GRASP notices.
Family Members: AHA has information and a support groups for you. The Families of Teens in Transitions that takes place on Saturdays at the same time as the Teen group and the Families of Older Teens and Adult group that takes place the first Thursday of the month at this location at 7:00pm.
For further information: go to the main page of our website and sign up for the AHA e-News.
News articles, research abstracts and news of the group will be sent to your email address in blind copy.
For support there are monthly meetings in Brentwood or Manhattan which you may attend without calling ahead.
Information can be found at: Families of Older Teens & Adults Support Groups
or Manhattan Evening Support Groups.
Support
meetings for teens (13 years old to 19 years old) with
Asperger's Syndrome/High Functioning Autism and related
conditions. These meetings are only
for the teens. They are facilitated by Branden, a member
of GRASP and Cliff Elkind, a High School teacher and dad of an Aspie.
Families,
clinicians, other family members may not attend the
meetings – they are only for the teens.
The
format and subject material are geared towards individuals
with AS/HFA only. One month each year is spent discussing
and picking out topics for the remainder of the year.
The sessions begin with new members introducing themselves,
our month's topic is discussed, and at the end of
the meeting any new areas of concern are brought to
the group. Generally there are between 14-18 young
men and women at the meetings.
 March
 14
 April
 11
 May
 9
 June
 13 (at AHA Picnic)
 July
 18
 August
(no meeting)
 September
 12
 October
 17
 November
 14
 December
 12
AHA does not endorse or recommend any product or treatment. This site is intended for informational purposes only. Please consult with experienced professionals to determine the most effective treatment for your own child as each child and situation are unique.