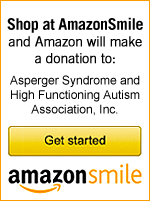 MORNING KEYNOTE:
OBSERVATIONS OF AN ASPERGIAN
9:30 am – 10:30 am
John Elder Robison
Resource Walkway and Book Signing
10:30 am – 11:00 am
Workshop Period A
11:00 am – 12:15 pm
A1. Getting Past the Guesswork:
What Men and Women Want to Know
About Dating and Relationships
Peter F. Gerhardt, Ed.D., Moderator,
Presenters: Shana Nichols, Ph.D.,
John Elder Robison, Matthew E. Roth, M.A., Leslie Sickels, LCSW
A2. Voices From the Spectrum: Learning From Memoirs
Moderator and Presenter: Susan Longtin, Ph.d., CCC-SLP
Presenters: Amy Gravino, M.A., Becca Lory,
& Stephen Shore, Ed.D.
A3. Legal Forms: Common Mistakes and Misconceptions
     Sharon Gruer, Esq.
A4. An Innovative Treatment for Voice and Prosody Deficits in Adolescents with ASD
     Michelle Dunn, Ph.D. and Larry Harris
A5. Getting and Keeping a Job: Employment Management
     Kate Palmer, MA, CCP, CAS
Lunch, Resource Walkway and Book Signing
12:15pm – 1:15 pm
AFTERNOON KEYNOTE:
Quality of Life for Adults with ASD:
Turning theory into practice and long—term benefit
Peter Gerhardt, Ed.D.
1:15pm – 2:15pm
Workshop Period B
2:45pm – 4:00pm
B6.  Family Matters: Enhancing Parent & Sibling
Relationships from Adolescence through Adulthood
Moderators: John Robison and Alyson Sheehan, Ph.D.
Presenters: Cynthia Drew, Stacey Roth, M.S. CCC–SLP, Allyson Schwartzman, Stephen Shore, Ed.D.
B7.  How to Select the Best NT (Neurotypical)
for Your ASD World
Moderator: Dr. Valerie Gaus, Ph.D.
Panelists: Rachael Israel, MFA, Jim Karpe, MBA,
Becca Lory, Karl Wittig, PE
B8. Stress: Understanding Multiple Causes
and Developing Supportive Solutions

Lynda Geller, Ph.D.
B9. Intimacy and Sexuality
Leslie Sickels, LCSW
B10. Navigating & Expediting Access to Social Security
for Transition & Late-Diagnosed Adults
Dena Gassner, LMSW
$180
Non AHA member
$60
Student (must include current ID by Fax or email)
$60
Individual on the autism spectrum
$60
Adelphi faculty (must include current ID by Fax or email)
$50
MP3 (price if registration postmarked after April 4 -otherwise included in registration)
$25
Conference Handbook for those not attending – includes shipping and handling
AHA does not endorse or recommend any product or treatment. This site is intended for informational purposes only. Please consult with experienced professionals to determine the most effective treatment for your own child as each child and situation are unique.